If you have ever made English Muffins, you know how easy they are to make. And Sourdough English Muffins are just as easy! Like most foods, once you taste the homemade version, it is hard to go back to store bought – especially when you eat them fresh and hot! While I use the Sourdough English Muffins for the following recipe, any will do.
In my humble opinion, nothing tastes better than a soft poached egg on a Sourdough English Muffin – well, maybe two soft poached eggs on two separate muffins. Yes, two are better than one! And, when I say soft, I mean the yolk is soft and oozes out of the white, soaking the English Muffin making it a bit soggy – yum, yum!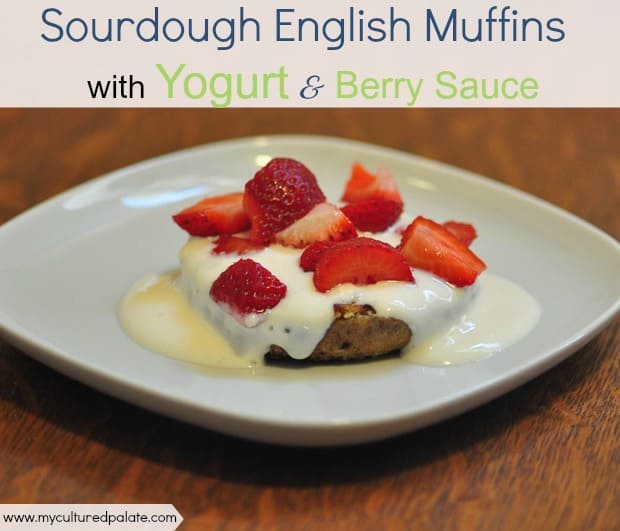 Our weekday breakfast consists of Sourdough pancakes but we do have variety – on Friday, raisins are added to the batter and on Saturday, chocolate chips are added. On Sunday we have eggs for breakfast. Scrambled eggs were the norm until I began making the Sourdough English Muffins and then poached eggs became the menu. As I said before, poached eggs on English muffins is one of my favorites!
Because Sourdough English Muffins are so easy to make, I have been trying to find other uses for them, hence, the following recipe.
My family loved this dish- I quadrupled the recipe which was a perfect amount for the 9 of us. But, be sure to make extra yogurt sauce and have plenty of fresh strawberries on hand! Isn't the summertime wonderful with all the fresh berries in season? So, while I used strawberries, any fruit would be delicious and if fresh fruit is not available, frozen would also work.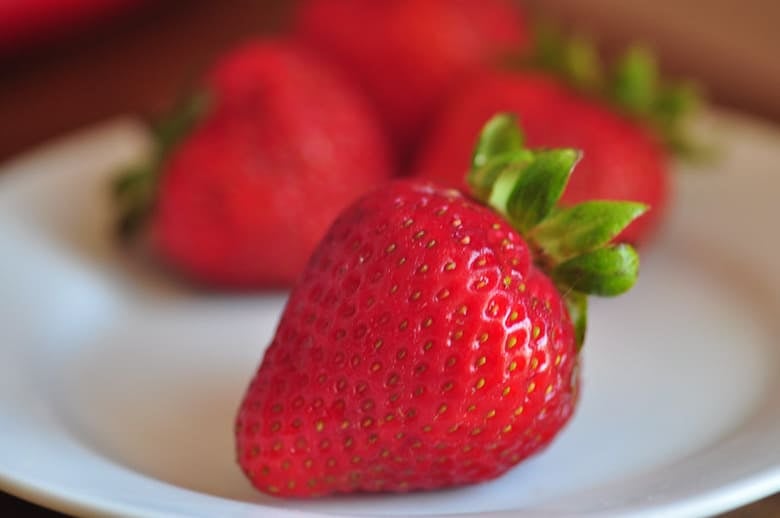 Sourdough English Muffin French Toast with Yogurt Sauce
yield 3 servings
Instructions
Whisk eggs, cream, and vanilla together.
Place the English muffins, cut side up in a 13 x 9 baking dish.
Pour the egg mixture over the muffins and allow to sit for about 5 minutes - I wait until my cast iron skillet is hot. The muffins are slightly soggy but you are still able to pick them up easily.
Melt butter in a skillet over medium - high heat.
Remove the English muffins from the batter and place in hot skillet.
Cook the English muffins until brown and repeat on other side.
Stir together the Greek yogurt and syrup.
Top the English muffins with the Yogurt and syrup mixture and strawberries.
Enjoy!