There is nothing like fresh, homemade bread – Whole Wheat Bread right out of the oven. Spread a hot slice with butter and honey – Mmmmm! I can not stop with just one!
We have been making our own bread for years. I use a Bosch Universal Kitchen Machine (available from my affiliate) because it does such a wonderful job of  kneading bread dough so as to develop the gluten, which makes for a lighter bread. In fact, it is probably my favorite kitchen appliance!  I use fresh ground whole wheat flour and I will give instructions for using sprouted flour (available from my afffiliate). If you do not have sprouted flour, never fear, you can also soak your flour overnight and I will tell you how!
You might be wondering why I use sprouted or soaked flour. Well, I did not know for years how important it is to properly prepare the grains we eat. All grain has phytic acid in the bran which is an anti-nutrient and prevents the absorption of many nutrients. It is important to neutralize the phytic acid to get the most out of the foods we eat. For more information, please read "Grain Preparation".
Hopefully your mouth is watering for some hot fresh bread, lathered with butter, so on to the recipe!
The instructions for using the Soaked Flour Method follow the tutorial.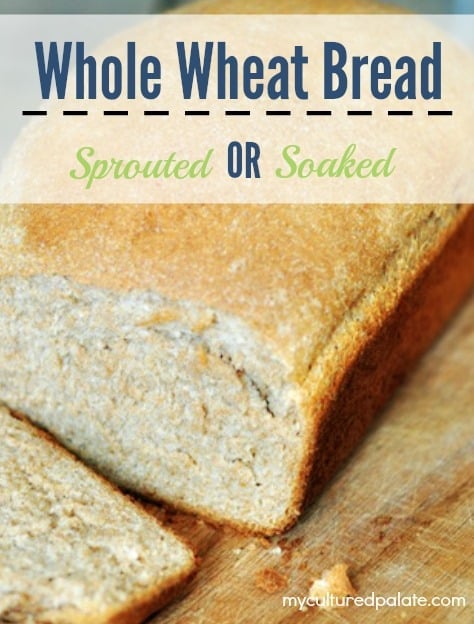 In the following recipe, I have linked to products from my affiliate partners that I personally use and recommend.
WHOLE WHEAT BREAD 
Makes 4 loaves
INGREDIENTS:
PROCEDURE:
1. Place in Bosch or mixer of choice with dough hooks and mix:
4 c. flour
2 tsp. salt
1 Tbsp dough enhancer
5 c. warm water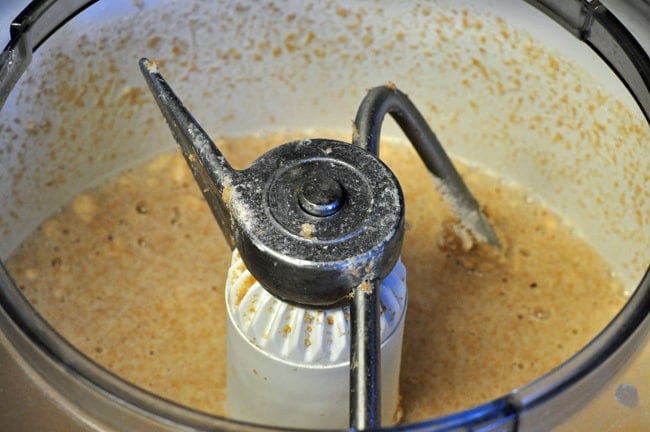 2. After mixed add:
3/4 c. olive oil
3/4 c. honey
3. Mix well and add:
4. Add more flour
In the beginning the dough will be soupy.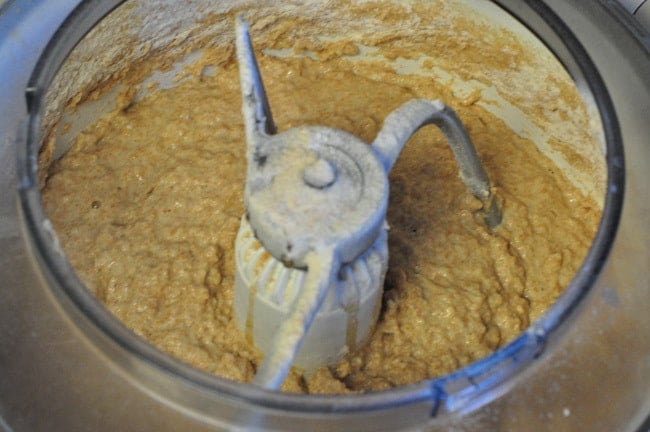 Add the flour slowly allowing it mix thoroughly after each addition. The dough will become semi-soft but will still cling to the sides of the mixer.
 I add flour until the dough just begins to clean the sides of the mixing bowl – this may a bit more or less than 13 cups of flour.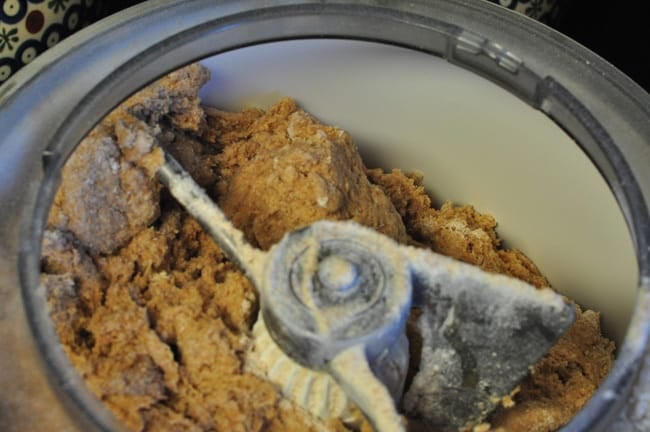 5. Knead for 3 minutes.
Once the dough cleans the sides of the mixer, knead for 3 minutes. This gives the gluten a chance to develop.
6. Allow dough to sit for 20 minutes.
After 3 minutes, turn mixer off and leaving the dough in the mixer, allow it to rest for 20 minutes.
7. Knead for 5 minutes longer.
Turn the mixer of low speed and allow to knead for 5 minutes.
8. Allow dough to rest for 10 minutes.
Pour a little oil on the counter and place the dough on the oiled area to rest for 10 minutes. I spread the oil around a bit with my hand. This not only keeps the dough from sticking to your counter, but also your hands as you remove the dough from the mixing bowl.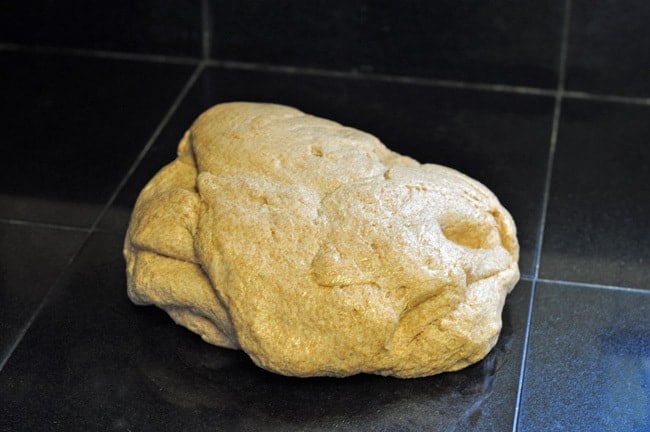 9. Form Loaves.
Shape the dough into loaves. I divide the dough into 4 equal parts.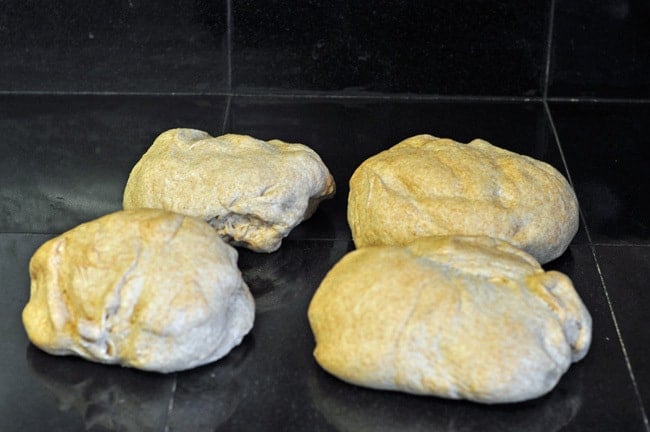 10. Place dough in bread pans.
Form each lump of dough into a loaf and place in prepared pans, greased with olive oil.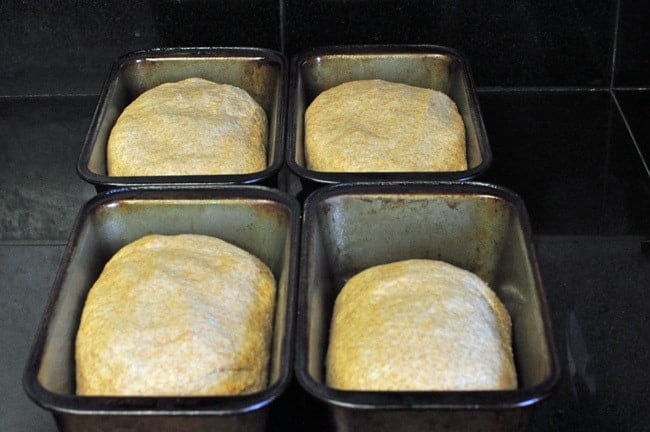 11. Allow the bread to rise.
Cover the pans with a towel and let rise for 40 minutes.
Your bread is now ready to bake!
12. Bake
Bake at 350F for 30 – 40 minutes, until golden brown.
13. Enjoy!
Remove from the pans and allow to cool, unless of course, you want to indulge in fresh, hot, honey-butter and bread!
SOAKED FLOUR METHOD:
Soaking the flour yields a slightly heavier bread but is also delicious. It is also an effective method of neutralizing the phytic acid.
The night before baking bread:
place all flour (13 c.) into the Bosch.
Add 4 3/4 c. water and 3/4 c. kefir, whey, or yogurt and mix until moist.
Leave covered overnight.
In the morning:
Proof the yeast by mixing: 3 Tbsp yeast, 1/2 c. water and 2 tsp honey, allow to sit for 5 min.
When the yeast is bubbly, add all other ingredient along with yeast to the flour mixture.
Knead 5 min.
Continue with the above recipe (skipping the knead 3 min. and let sit for 20 min) and allow the dough to rest on the counter for 10 minutes, shape into loaves and place in pans. Rise for 40 min. and bake @ 350F for 30 – 40 min.
Enjoy!