Our weather has been crazy here in west Texas and from the weather reports it has for many of you too! One day it is freezing with sleet and snow. The next day it is sunny and warm – shorts weather!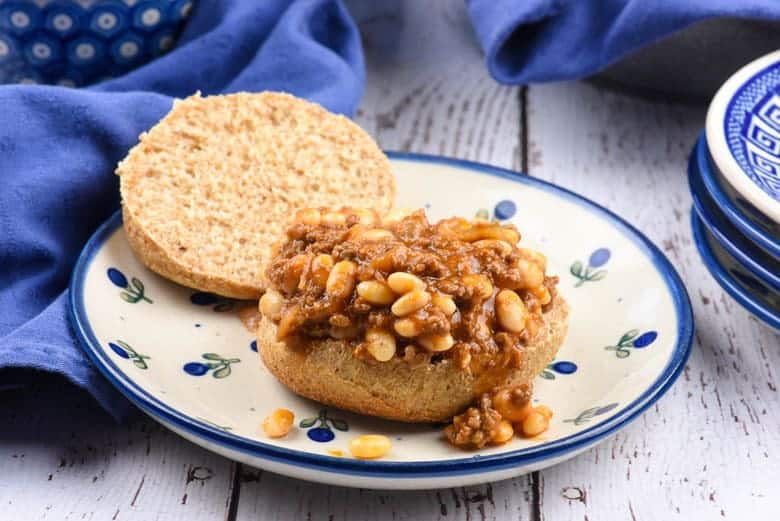 Working outside all day pruning the vineyard, no one wants a hot bowl of soup with temperatures in the high 70's! Oh, they will eat it, but when they are hot, a cooler meal is more refreshing.
On the flip side, when the temperatures are barely in the 40's, no one wants a cool salad meal – a hot bowl of soup, hits the spot!
I have found a meal that works for both temperature extremes – Beef and Beans Sloppy Joes!
I don't know about you but I am always looking for economical yet nutritious meals. To make Sloppy Joes more economical, I add beans as a stretcher. With a large family, every little bit helps when it comes to the budget. Plus, beans give a different nutritional profile that adds to the overall nutrition of the dish!
Normally, I would use kidney beans in this recipe but since I have gone back to a GAPS type diet to encourage increased bone density (a diet taken from "Cure Tooth Decay") I used white beans which are GAPS legal. While everyone else was enjoying Beef and Beans Sloppy Joes on homemade sourdough buns, I enjoyed a bowl of hearty Beef and Beans Sloppy Joe filling! If I have planned ahead, I like coconut flour biscuits that are GAPS legal – I just didn't plan ahead this time!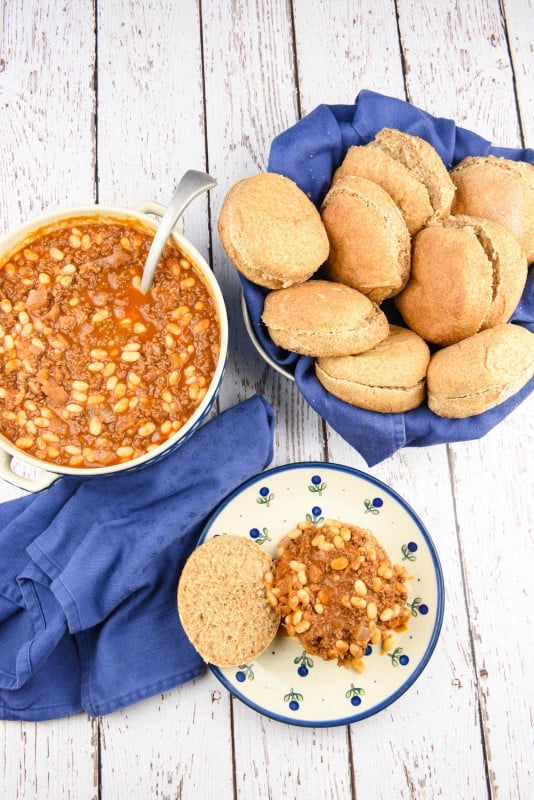 For the buns, I make a batch of Sourdough Bread Bowl Dough and shape into buns rather than bread bowls.  If I have not planned far enough ahead, I use the Whole Wheat Bread recipe for buns.
We are still enjoying plenty of hamburger meat from butchering our own steer, Brisket! But, if you do not have the luxury of raising your own beef and are looking for locally raised grass fed meats, the Weston A. Price Foundation can help. If local is not an option, I have used and recommend my affiliate partner, US Wellness Meats.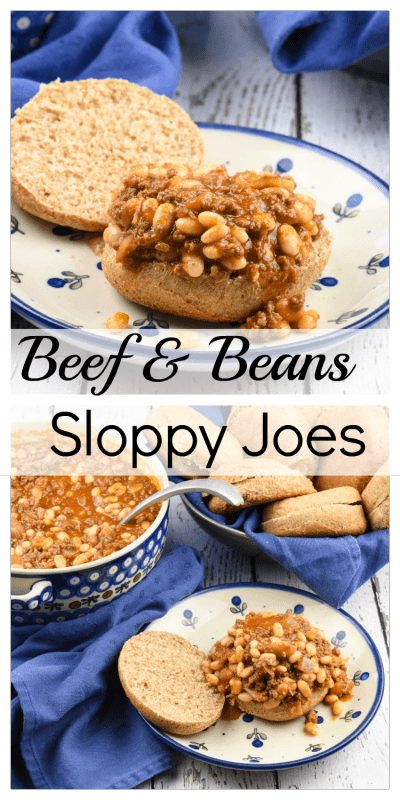 Sloppy Joes with Beans
yield 8
Ingredients
1 1/2 bl ground beef, preferably grass fed (where to buy)
1 lb dried kidney beans or white beans (GAPS legal)
2 onions, chopped
2 c. tomato sauce
1 Tbsp apple cider vinegar
1/2 ts dry mustard
1/2 ts chili powder
1/4 tsp garlic powder
1 tsp salt
2 Tbsp honey
butter or olive oil
8 buns or

 

Coconut Flour Biscuits

 

for GAPS

I buy all my real salt, herbs and spices from my affiliate partner, Starwest Botanicals. They are organic, non-irradiated, more flavorful and aromatic than any others I have tried.
Instructions
Soak the beans overnight covered in water and 1 Tbsp vinegar.
In the morning, drain beans, cover with fresh water and cook until tender.
Saute onions in butter or olive oil.
Add ground beef and brown.
Add remaining ingredients and beans to ground beef and heat thoroughly
Serve over buns.
Enjoy
Notes
Crock Pot Method: Once the beef is ground, add all ingredients into the crock pot. Cook on High for 4 hours or Low for 6 - 8 hours.