I don't know about you, but our garden is producing a lot of zucchini and yellow squash and,we sure are enjoying it! In an effort to keep the kitchen cool, this year I tried something new  – grilling! Grilled squash has quickly become our favorite way to eat it. Besides tasting good, it is so easy.  
First, wash and cut up your squash into bite size chunks and place in a bowl.
Next, toss with olive oil stirring to coat the squash. Add salt (from my affiliate –where to buy REAL salt) and pepper to taste.
**Looking for organic, non-irradiated spices from my affiliate that I personally use and recommend? Click Here

Finally, place the squash on the grill and stir to prevent burning. While I have grill pans, I prefer lining the grill with aluminum foil. This allows me to cook a larger quantity at one time – and, for my crew that is important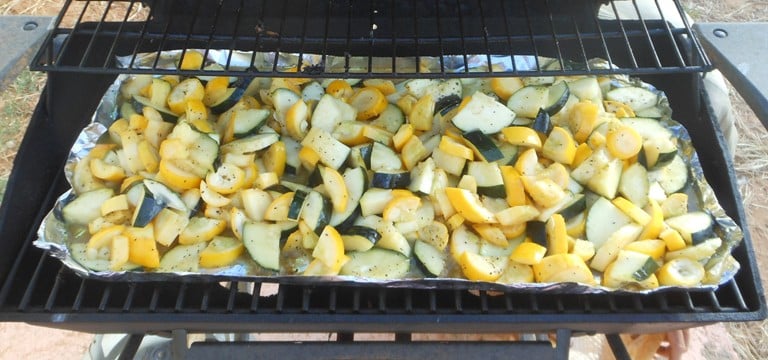 Grill until tender.
For variety: Add other spices such as garlic powder, lemon juice and even add other vegetables to the mix, such as, carrots, onions and/or peppers.
Enjoy!